FIDAF Armenia and National Dance Art Association of Armenia collaborate in organizing the VII contest festival "Renaissance" in
FIDAF Armenia and National Dance Art Association of Armenia collaborate in organizing the VII contest festival "Renaissance" in city of Gyumri
Since 2008 in city Gyumri Republic of Armenia helds International contest-festival "Renaissance". It has started in 2006 and held as a Republican. International contest-festival every year passed with blessing of the Catholicos of All Armenians -  Garegin II and under the high patronage of the First Lady of Armenia, Rita Sargsyan.
The organizers of the contest-festival are «Pyunik» All-Armenian Human Resources Development Fund (president Gabriel Jambarji, president of Board of Trustees Levon Sargsyan), Ministry of Culture of Republic of Armenia, The Intergovernmental Foundation for Educational, Scientific and Cultural Cooperation (IFESCCO).
From 10th of April, 2015 the competititons of International contest-festival "Renaissance" was held in 14 nominations and in 5 age groups. The festival lasted one and a half month.
The VII contest-festival in 2016 was attended by over 3,000 musicians from 36 countries. Professional commission (members of jury) includes representatives from more than 85 well-known artists from 20 countries of the world.
Under the initiative and close collaboration with National Dance Art Association of Armenia and FIDAF Armenia , this year for a first time in the festival program were included dance competition part were took parts about 40 individuals and groups in different categories - traditional and folk,  ballet , contemporary , latino. This year the dance competition was national but the main purpose of FIDAF Armenia is to make it international for a future.
The members of the International Jury were Karen Gevorgyan - President of National Dance Art Union of Armenia ,  Head of Choreography Chair at the Armenian State Pedagogical University , Stephan Gevorgyan – Secretary General of DAUA – FIDAF Armenia , Emil Dimitrov – Vice Secretary General of FIDAF ,  Alkis Raftis - President CID and choreographers from Armenia.
After the festival , in the Municipality of Gymri took part working meeting between the Deputy Mayor of Gyumri Mr. Ruben Sanoyan and the International jury members were was discussed the development of the festival and possibilities for future collaboration.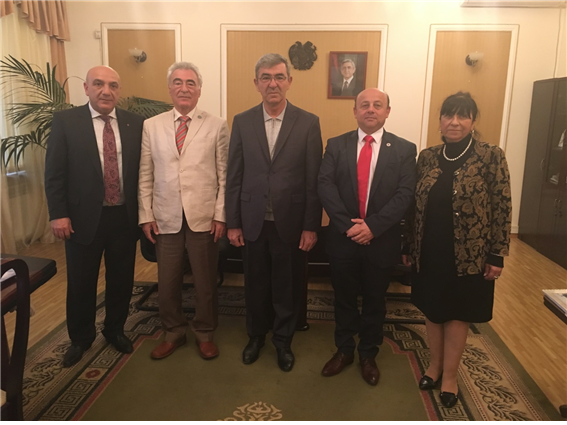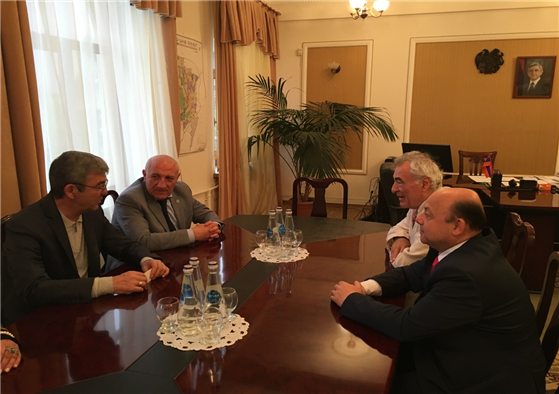 Pictures from VII International contest-festival "Renaissance".
Author: Stephan Gevorgyan – Secretary General of ………………,
Chairman of FIDAF Armenia